Shuokat Alami
Shuokat was killed in 2001, he was 16 years old.
My Darling Shuokat, or Abu Alshush my name for you when I am missing you most.
Everything reminds me of you, I remember when you were so ill , you and I faced the difficulties together until Allah made you better. I think about you when I am with your brothers and father, but you are not there. I think about you when one of your friends gets married. I think about all the things you loved, especially horses you adored riding and the horses loved you too.
Even though I miss you every single day, your name will never be forgotten in our house you have a little brother named Shuokat, but he is not you, and you are not him.
I want to tell you something else, I joined the Parents Circle – Families Forum an organization of bereaved Palestinian and Israeli families. The reason that I joined in 2014, is that I don't want any mother from either side to ever feel this pain caused by the conflict. I want everyone to live in peace and without this terrible pain,
All my love.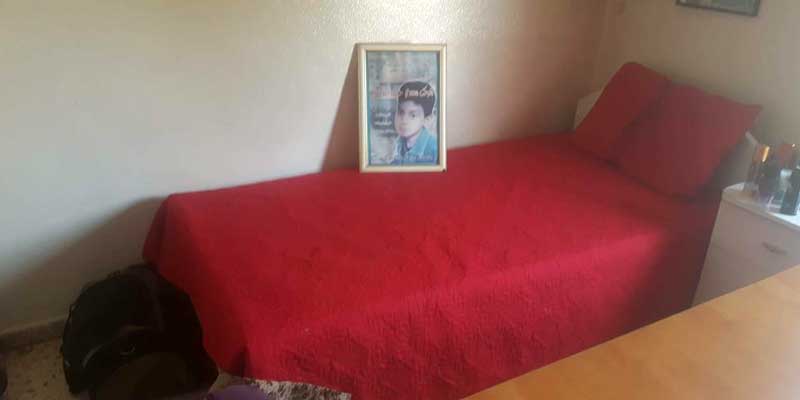 Shuokat's room in Hebron