The people behind the Parents Circle Families Forum
Board of Directors
Itai Snir
Tova Buksbaum
Assia Leshem
Ido Argaman
Review Board
Tsurit Sarig
Ferial Horesh-Rosen
Osama Abu-Ayash
Co-General Director
Osama lives in Beit Ummar in Hebron. He is married and has five children. He has a degree in psychology. Osama lost four family members due to the conflict: His grandfather was killed in 1948, his father was killed in 1982, one of his brothers in law was killed in 2000 and another was killed in 2003.
Osama joined the Parents Circle Families Forum in 2003 and instantly began volunteering. Six years later he officially started working as a project coordinator, a position he filled for four years, and then as project manager. Later he advanced until he recently became Co-General Director.
Osama aspires to promote the Forum's activities and fulfill its goals, namely ending the Occupation, the killing and the hostilities on both sides and reaching a political settlement through dialogue and reconciliation.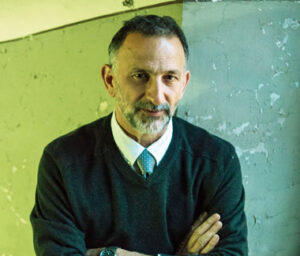 Yuval Rahamim
Co-General Director
Yuval was 8 years old when he lost his father, on the second day of the Six Day War. For years he believed that when he'd grow up, he'd avenge his father's death, but it never came to pass. In time Yuval recognized that revenge won't soothe his soul, rather reconciliation and the end of the conflict and the bloodshed.
Yuval is Co-General Director of PCFF with Osama Abu-Ayash. He joined the Forum in 2010 and throughout the years took part and hosted many of the dialogue programs and meetings between Israeli and Palestinians. He also served as the Israeli chairman of the executive committee.
In recent years Yuval has also served as chairman of the Israeli Peace NGO Forum.
Photo: ©️ Andrea Sabbadini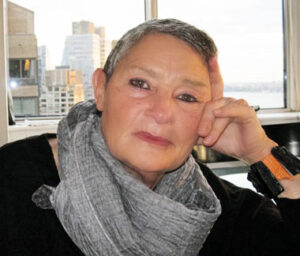 Robi Damelin
Spokesperson and International Relations
Robi joined the PCFF after her son David was killed by a Palestinian sniper. She is the spokesperson and director of International Relations.
She owned a successful Public Relations Company with prestigious clients such as National Geographic, Unilever and the History Channel.
Robi is originally from South Africa and lives in Jaffa. She was voted one of the 50 most influential women in 2015 by "Women in the World" and received the Women's Peace Maker award from the Joan Kroc School of Peace Studies , San Diego. She is the protagonist of the award winning documentary, "One Day after Peace" (Director: Erez Laufer).
Robi has dedicated her life to the message of reconciliation and non-violence at the Parents Circle.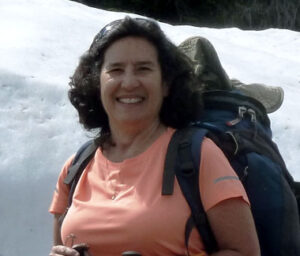 Mira Edelstein
Ramat Efal Office Manager and Projects Coordinator
Mira Edelstein is the office manager and project coordinator in the Ramat Efal office of the Parents Circle Families Forum.
She comes to the organization with more than a decade of experience in the NGO peacebuilding field, previously working with Israelis, Palestinians, and Jordanians on shared environmental issues.
She has a Bachelor of Music degree in flute performance from the Mannes School of Music in NYC – but changed her focus after moving to Israel, feeling a great need to be a part of the struggle for a more just and peaceful region.
Out of the office, Mira enjoys family time, hiking and playing music.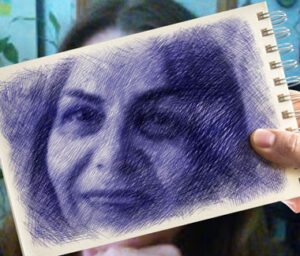 Ronit Maor
Accountant
Tax consultant and senior accountant with many years of experience in accounting, specializing in organizations.
She has been accompanying the organization for many years and is very happy to provide her services to the organization that by the nature of its activities demands very challenging work and creative solutions.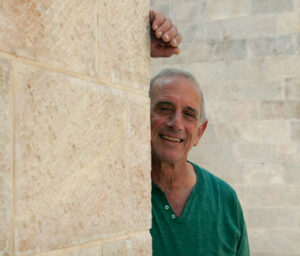 Yoav Peck
Community Relations Manager
Yoav joined the team at PCFF after completing seven years as co-director of the Sulha Peace Project, bringing Palestinians and Israelis together for people-to-people solidarity-building. He is an independent organizational psychologist, specializing in systemic programs for the advancement of human dignity, working largely in public organizations.
For fifteen years, Yoav was a member of Kibbutz Kfar Hanassi in the Galilee. In addition to agriculture and education, he worked for the kibbutz movement organizational development institute. Yoav has been active in the Israeli peace movement for more than 40 years.
Yoav loves visiting with his children and grandchildren in the far north and south of the country and at his Jerusalem home. He enjoys writing a personal/political blog, playing music, and running in the Jerusalem forest.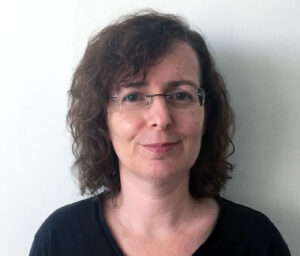 Rakefet Enoch
Ramat Efal Projects Manager
Rakefet Enoch joined the PCFF in 2010 as the Israeli project manager. Rakefet has a BA degree in law, a profession she focused on for years until she decided the right place for her was working with social organizations.
Rakefet joined the PCFF after four years as VP of "One in Nine", an organization that supports women with breast cancer. There she managed a program – "Protecting Patients' Rights" where she applied her experience in law.
Rakefet's affiliation to activities for peace began when she lived in the US for a few years and worked as activity coordinator at "Beit Shalom", an umbrella organization that endeavors to end the Israeli-Palestinian conflict and promote peace.