Mahmoud Awad
Mahmoud was killed in 2008, he was 18 years old.
Mahmoud, you were the first real joy in my life, I waited for you for five years for you to bring light into my world. I miss you so much when all the family is sitting round the table and you are not there with us. This brings on such deep pain that you are gone.
I did not want you to leave the house on that terrible day. I was upset and did not want you to go outside, but you and were also worried about your brothers who were out of the house You left the house and brought them home safely.
I thought you were at home in your room studying, but I was wrong you went out again and never came back. I thought that this was the end of my world, and nearly died with you but because of your brothers and sisters and your father I survived with all this terrible pain which never goes away. Another reason is you have a little brother and I called him Mahmoud.
Mahmoud my love, the love of my life, you wanted to live in peace  and because of that I joined the Parents Circle – Families Forum, bereaved Palestinian and Israeli families working for change.
These words of peace I shout out loud, so that there will be no more victims as a result of the ongoing conflict.
My son Mahmoud, be proud of me, as I am of you.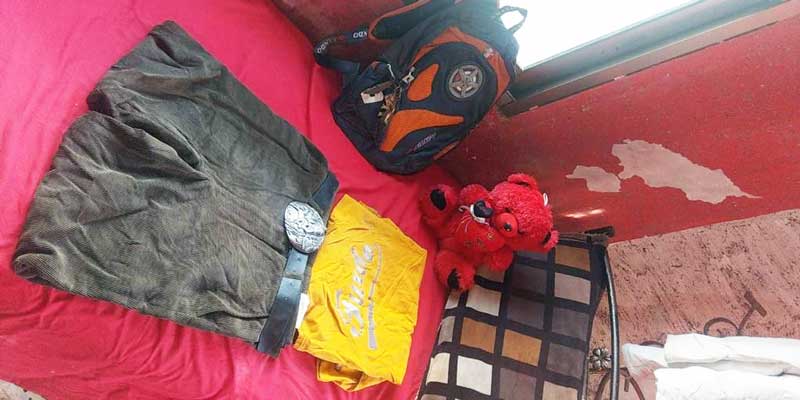 Mahmoud's room in Beit Omar