Yael Yudkovik - "The Annual Conference on the Prevention and Care of Pressure Ulcers"
Yael Yudkovik, IDF orphan; my father was killed when I was still a fetus in my mother's womb.
I was born in kibbutz Kfar Giladi and currently live and work in Tel Aviv.
Graduate of the Bezalel Academy of Arts, a multidisciplinary artist and curator.
My creations are driven by biographic materials.
Following Operation Protective Edge, in the summer of 2014, I joined the Israeli-Palestinian Bereaved Families Forum. The Narrative Project, in which I was a participant, held meetings in Beit Jala, for a year, between Israelis and Palestinians who lost loved ones to the Conflict. The meeting of the bereaved families became a basis for a sensitive acquaintance with the other side. I was exposed to humane, painful stories that awoke in me the need to dive deep and examine my position, as a Jewish woman, regarding the Sisyphean struggle to end the Israeli occupation. I realized I had created my own bubble of exile, but the stories I'd heard disturbed me, seeped into me, into my life's story and into the studio.
The Annual Conference on the Prevention and Care of Pressure Ulcers, installation, 2019
Chelouche Gallery for Contemporary, Tel Aviv-Yafo
Yael Yudkovik, 2019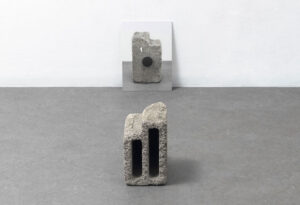 Yael Yudkovik, 2019
Yael Yudkovik, 2019
Yael Yudkovik, 2019
Yael Yudkovik, 2019
Yael Yudkovik, 2019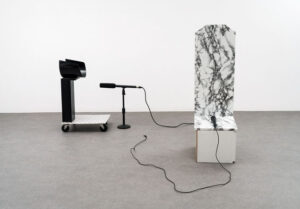 Yael Yudkovik, 2019
Yael Yudkovik, 2019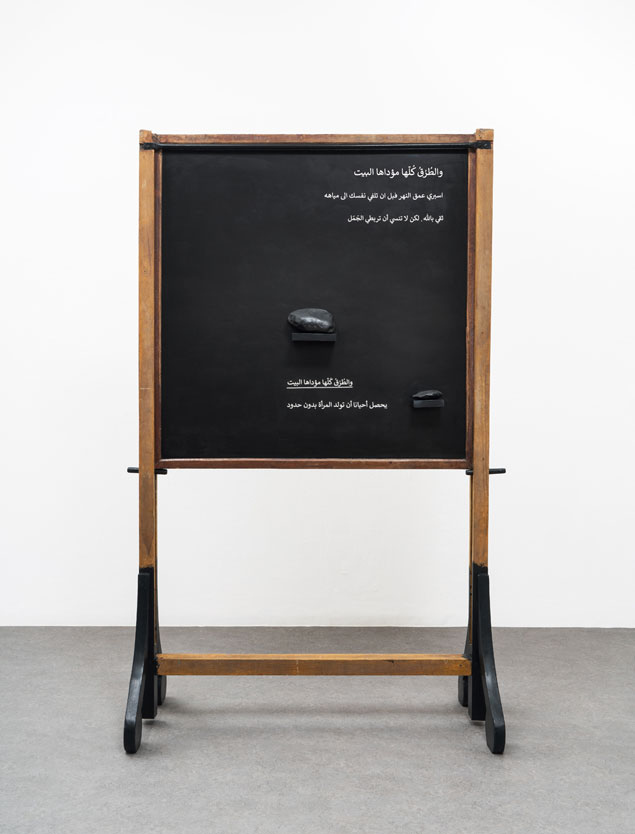 Yael Yudkovik, 2019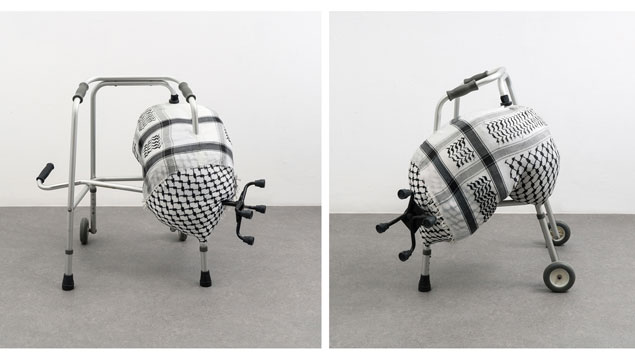 Untitled ,2014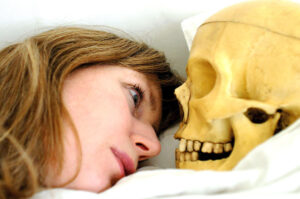 Self-Portrait with Skull, 2006