Irene Shatat
Irene was killed in 2000, she was 12 years old.
My Darling daughter Irene, how I miss you, you are in my memories all the time. Every day I see your image, I hear your voice and I see the interaction with your sisters.
You were the one with the most compassion, you were the one who never said no to my requests, and you always supported me.
I remember how you used to put on makeup and look into the mirror, and how beautiful you were. I remember how you loved going on trips and your love for games. Every time I go into your room, I feel your presence, and the pain and longing kill me. To this day when I write you this letter you are always in my imagination. You are with me every second of every minute.
Life is not the same without you, how I long for your hugs and kisses. I should have died instead of you. You left this world too young, and what really hurts is that you will never return.  I wish your soul to rest in peace and pray that we will meet in the garden of Eden.  May Allah have mercy on you and keep you in the garden of Eden.
Today I talk about you everywhere. It was very difficult for me when I first joined the Parents Circle – Families Forum, but now we are together, both Israelis and Palestinians, now we are friends and we spread our message to all the world to stop the violence and to make peace.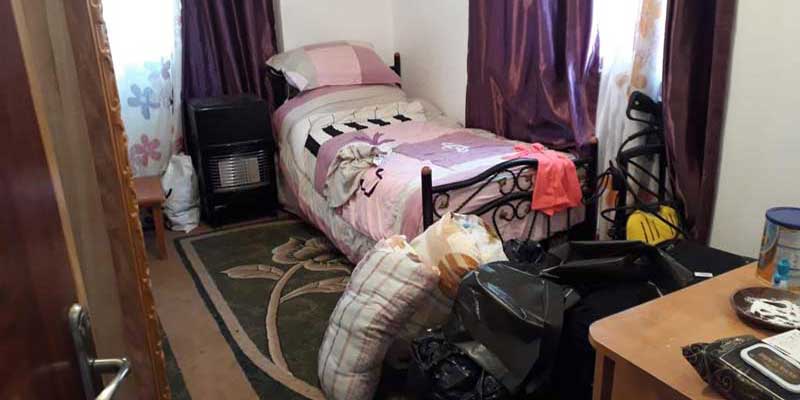 Irene's room in Beit Omar