The people behind the Parents Circle Families Forum
Board of Directors
Itai Horwitz – Chairman
Aisha Alfaris
Asia Leshem
Raja' Samaneh
Yona Bargur
Mohamad AlNajar
Wajih Tomizi
Review Board
Ofra Erez-Goren
Boaz Amit
Marwan Al Shoubi
George Saadeh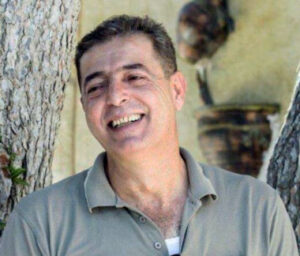 Osama Abu-Ayash
Co-General Director
Osama lives in Beit Ummar in Hebron. He is married and has five children. He has a degree in psychology. Osama lost four family members due to the conflict: His grandfather was killed in 1948, his father was killed in 1982, one of his brothers in law was killed in 2000 and another was killed in 2003.
Osama joined the Parents Circle Families Forum in 2003 and instantly began volunteering. Six years later he officially started working as a project coordinator, a position he filled for four years, and then as project manager. Later he advanced until he recently became Co-General Director.
Osama aspires to promote the Forum's activities and fulfill its goals, namely ending the Occupation, the killing and the hostilities on both sides and reaching a political settlement through dialogue and reconciliation.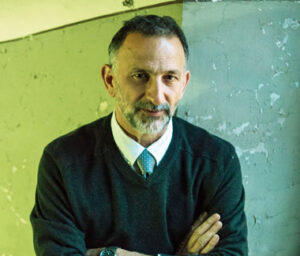 Yuval Rahamim
Co-General Director
Yuval was 8 years old when he lost his father, on the second day of the Six Day War. For years he believed that when he'd grow up, he'd avenge his father's death, but it never came to pass. In time Yuval recognized that revenge won't soothe his soul, rather reconciliation and the end of the conflict and the bloodshed.
Yuval is Co-General Director of PCFF with Osama Abu-Ayash. He joined the Forum in 2010 and throughout the years took part and hosted many of the dialogue programs and meetings between Israeli and Palestinians. He also served as the Israeli chairman of the executive committee.
In recent years Yuval has also served as chairman of the Israeli Peace NGO Forum.
Photo: ©️ Andrea Sabbadini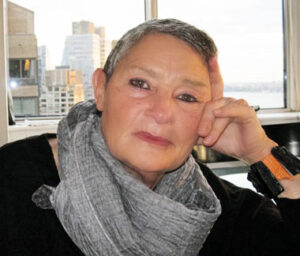 Robi Damelin
Spokesperson and International Relations
Robi joined the PCFF after her son David was killed by a Palestinian sniper. She is the spokesperson and director of International Relations.
She owned a successful Public Relations Company with prestigious clients such as National Geographic, Unilever and the History Channel.
Robi is originally from South Africa and lives in Jaffa. She was voted one of the 50 most influential women in 2015 by "Women in the World" and received the Women's Peace Maker award from the Joan Kroc School of Peace Studies , San Diego. She is the protagonist of the award winning documentary, "One Day after Peace" (Director: Erez Laufer).
Robi has dedicated her life to the message of reconciliation and non-violence at the Parents Circle.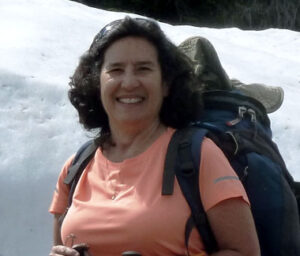 Mira Edelstein
Ramat Efal Office Manager and Projects Coordinator
Mira Edelstein is the office manager and project coordinator in the Ramat Efal office of the Parents Circle Families Forum.
She comes to the organization with more than a decade of experience in the NGO peacebuilding field, previously working with Israelis, Palestinians, and Jordanians on shared environmental issues.
She has a Bachelor of Music degree in flute performance from the Mannes School of Music in NYC – but changed her focus after moving to Israel, feeling a great need to be a part of the struggle for a more just and peaceful region.
Out of the office, Mira enjoys family time, hiking and playing music.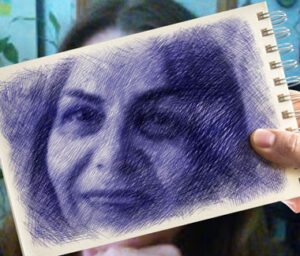 Ronit Maor
Accountant
Tax consultant and senior accountant with many years of experience in accounting, specializing in organizations.
She has been accompanying the organization for many years and is very happy to provide her services to the organization that by the nature of its activities demands very challenging work and creative solutions.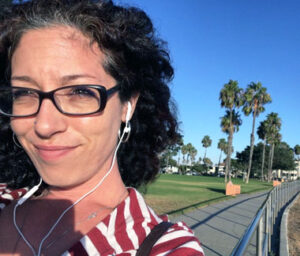 Dikla Tuchman
Grants Manager
Dikla Tuchman is the Grants Manager of the Parents Circle – Families Forum.
After completing her bachelor's degree in Political Science and Journalism from San Francisco State University, Dikla went on to obtain a master's degree in Non-Profit Leadership at Seattle University.
She comes to the PCFF with a combined experience in the field of non-profit resource development of nearly 10 years, with most of her work concentrated in Jewish community organizations in the United States as well as education.
Besides grant writing, which Dikla does voluntarily in her free time, she loves to travel, hike and spend time with her cat.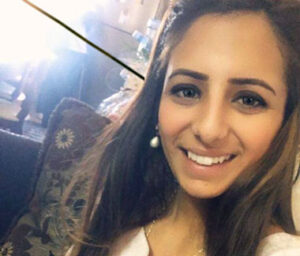 Nadine Quomsieh
Beit Jala Projects and Operations Manager, Coordinator of International Dialogue Meetings and Missions
Nadine, from Beit Sahour, married and a mother of three children. She was born in Bethlehem and raised in St. Louis, Missouri where she received her BA in business management and operations, completed many courses in comparative literature and cultures, and received an Associate's degree in Fashion & Graphic Design. In 2008 she decided to move back to her hometown and teach Fashion Design to young women.
Nadine always had a passion for supporting peacemaking and justice efforts in Palestine. Thus she began taking courses on the Israeli-Palestinian conflict then joined the PCFF cadre in 2014.
"If you want to make peace with your enemy, you have to work with your enemy. Then he becomes your partner." ~ Nelson Mandela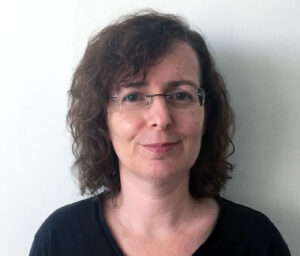 Rakefet Enoch
Ramat Efal Projects Manager
Rakefet Enoch joined the PCFF in 2010 as the Israeli project manager. Rakefet has a BA degree in law, a profession she focused on for years until she decided the right place for her was working with social organizations.
Rakefet joined the PCFF after four years as VP of "One in Nine", an organization that supports women with breast cancer. There she managed a program – "Protecting Patients' Rights" where she applied her experience in law.
Rakefet's affiliation to activities for peace began when she lived in the US for a few years and worked as activity coordinator at "Beit Shalom", an umbrella organization that endeavors to end the Israeli-Palestinian conflict and promote peace.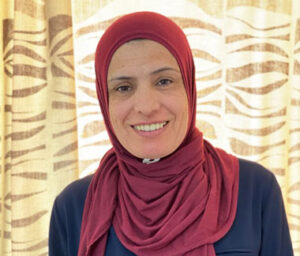 Aisha Aqtam
Women's Group Coordinator
Aisha from Nablus, was born in 1969. A single mother of six children.
She has a BA in Business and a master's degree in psychology. Aisha took many courses in leadership, social work, English language and a special course on conflict resolution.
She joined the PCFF in 2005 after losing her brother and has been an active member, representing the Forum in dialogue meetings in English and traveling around the world.
In 2009 Aisha became director of the Women's Committee and remained an active facilitator of the dialogue meetings and Narrative groups.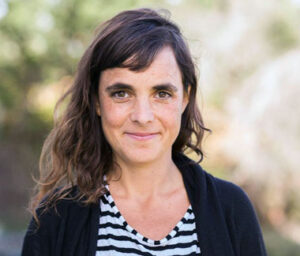 Liat Bolzman
Youth Programs Coordinator
Liat joined the organization after a decade of working in civil society organizations in education, community work, activism and campaigning. She facilitated bi-national groups at Sadaka-Reut, she was head of the activism division and later community coordinator at Amnesty International Israel.
As part of her life and work in these organizations, Liat participated in many battles for social justice and human rights for all. She was active in Combatants for Peace and in recent years focused on the issue of refugees and asylum seekers in Israel and around the world.
Liat has a BA degree in Education and Dance Theater and an MA in Social Work as a Human Rights Profession from the Alice Salomon University in Germany.
After completing her studies in Berlin, Liat returned to Israel out of a sense of calling and desire to focus on bringing about dialogue and reconciliation to end the Israeli-Palestinian conflict and promote peace.
Liat has one child, she is a yoga instructor, dancer and actor who aspires to live a communal and political life.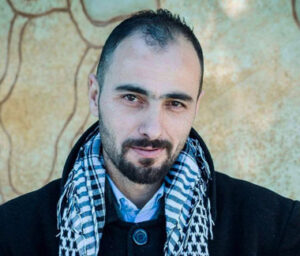 Mohammad Albaw
New Media Manager
Mohammad Albaw lives in Halhul in Hebron. He is married and has four children.
Muhammad joined the Parents Circle Families Forum in 2005 out of a sense of calling. Thanks to his command of the Hebrew language, he took part in the Forum's dialogue meetings in schools and universities in Israel, as well as dialogue meetings on the Palestinian side.
During his years with the Forum, Muhammad has facilitated many groups in the Narrative Project and has also trained other Palestinian members so they can conduct dialogue meetings on both sides.
As of 2018, Muhammad has been a staff member of the PCFF. He is in charge of media and ties with the Palestinian PCFF members, the organization and planning of dialogue meetings on the Palestinian side and all projects that pertain to the members on the Palestinian side.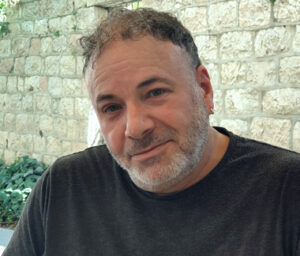 Gili Meisler
New Media & Communication Manager
At 12 years old, Gili lost his only brother Giora, a soldier who went MIA in the Yom Kippur War. At 24, after a journey to the Far East, Gili decided to make a documentary film about Giora's disappearance and its effect on him.
Gili has a BA in Film & Television and in Literature from Tel Aviv University and and also studied MA in Literature. Over the years he worked in many jobs; among others he taught in schools and at the university and later opened a production studio and edited and produced many projects. In 2009 he completed his life's dream and produced, directed and edited the film "Fireflies" that was screened at local and international film festivals and on TV. He also directed and edited the film "Fractures".
Gili is the Manager of New Media and Communication at the PCFF, shares in the production of the Joint Memorial Day Ceremony and he is in charge of the ties with the Israeli PCFF members. Gili also hosts dialogue meetings, sharing with the audience his changed perceptions and telling his story to promote dialogue and reconciliation.